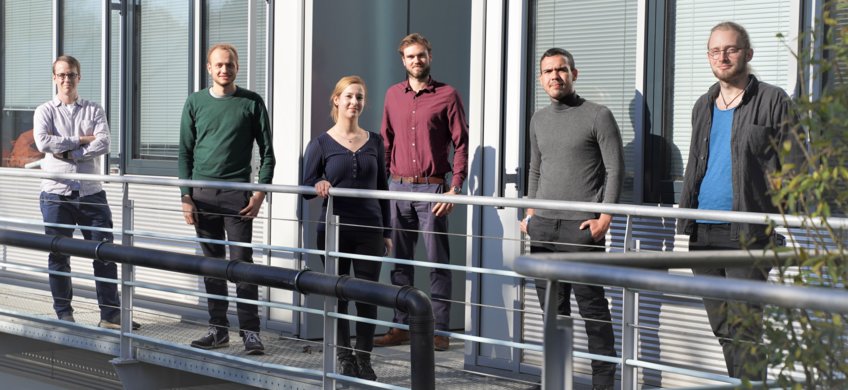 Max Planck Biofoundry MaxGENESYS
High-throughput DNA Construction
Whether Synthetic Biology, creation of combinatorial protein libraries, optimization of metabolic pathways or the generation of entire synthetic chromosomes and their subsequent characterization: The automation of repetitive experiments enables higher throughput and minimizes errors that can result from manual handling. MaxGENESYS offers a modular portfolio for the implementation of projects that rely on high-throughput DNA assembly and characterization.
Within MaxGENESYS, projects can be implemented flexibly. Especially for extensive DNA synthesis and construction projects with individual requirements, planning and application in cooperation is preferable. MaxGENESYS offers high-throughput construction of DNA, subsequent verification and, if required, high-throughput characterization and screening.
MaxGENESYS is currently being established. For reactions in the nano- and lower microliter range, an acoustic dispenser, a liquid handling system, a robot for colony picking, a screening platform and various documentation and verification systems will be available. MaxGENESYS is a modular system: The individual machines can be used individually if required.

If you are interested in our services or have any questions about MaxGENESYS, please contact us at MaxGENESYS@mpi-marburg.mpg.de
MaxGENESYS is generously supported by