Organization of the MPI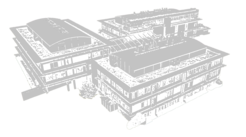 Research at the institute is carried out in four departments. In addition the institute hosts three Max Planck Research Groups, two Emmy Noether Research Groups, four department-independent research groups, one ererita and two emeriti, as well as two Max Planck Fellows.
The directors of the departments, Prof. Dr. Helge Bode (Department of Natural Products in Organismic Interactions), Prof. Dr. Lotte Søgaard-Andersen (Department of Ecophysiology), Prof. Dr. Victor Sourjik (Department of Systems and Synthetic Microbiology) and Prof. Dr. Tobias Erb (Department of Biochemistry and Synthetic Metabolism) are scientific members of the Max Planck Society. Managing Director 2020 - 2022 is Prof. Dr. Tobias Erb.
---
Organization Chart