MPIterMic takes extensive protective measures
Our institute has enhanced the precautions to prevent the spread of COVID-19.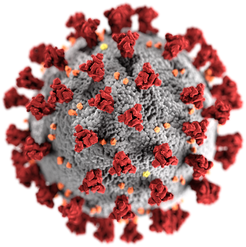 As far as possible, almost all staff members work remotely from home. Research activities have been reduced notably. Social contacts in the institute are restricted to a minimum, in consideration of the known rules of conduct. For the time being, the MPIterMic will therefore not be offering public seminars, and we have also canceled business trips and conference participation to protect our staff as well as their friends and families.