Prokaryotic Small RNA Biology
Prof. Dr. Lennart Randau
Our group moved to the Department of Biology at the Philipps-Universität Marburg (December 2019)

---
Research area
Our research is aimed at understanding the processing of small RNAs involved in the defense against integrative elements (e.g. viruses) in Bacteria and Archaea. First, we investigate the RNAs that play the central role in the prokaryotic CRISPR (Clustered Regularly Interspaced Short Palindromic Repeats) immune system. Second, we study the evolution of diverse disruptive elements within archaeal transfer RNA (tRNA) genes. These systems will be exploited for the modulation of prokaryotic immunity and the creation of gene knock-down technology. Our research uses an interdisciplinary approach combining computational, biochemical and microbiological techniques.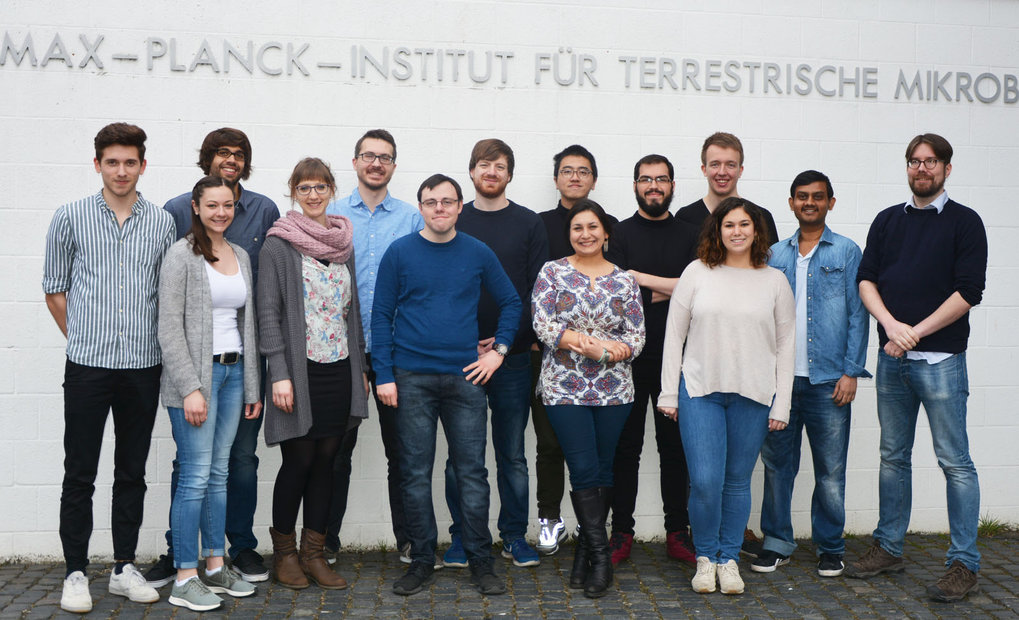 Recent publications
Özcan, A., Pausch, P., Linden, A., Wulf, A., Schühle, K., Heider, J., Urlaub, H., Heimerl, T., Bange, G. and Randau, L. (2019)
Type IV CRISPR RNA processing and effector complex formation in Aromatoleum aromaticum. Nature Microbiol. 4, 89-96.
Gomes-Filho, J.V., Daume, M. and Randau, L. (2018)
Unique Archaeal Small RNAs. Annu. Rev. Genet. 52, 465-487.
Gleditzsch, D., Pausch, P., Müller-Esparza, H., Özcan, A., Guo, X., Bange, G. and Randau L. (2018)
PAM identification by CRISPR-Cas effector complexes: diversified mechanisms and structures. RNA Biol. 18, 1-14.
Orell, A., Tripp, V., Aliaga-Tobar, V., Albers, S.-V., Maracaja-Coutinho, V., Randau, L. (2018)
A regulatory RNA is involved in RNA duplex formation and biofilm regulation in Sulfolobus acidocaldarius. Nucleic Acids Res. 18, 4794-4806.
Daume, M., Uhl, M. Backofen, R. and Randau, L. (2017)
RIP-Seq suggests translational regulation by L7Ae in Archaea. mbio, 88, e00730-17.
Pausch, P., Müller-Esparza, H., Gleditzsch, D., Altegoer, F., Randau, L.*, Bange, G.* (2017)
Structural variation of type I-F CRISPR RNA guided DNA surveillance. Mol Cell [in press], *co-corresponding authors